The past year has taught us that people and organisations are more resilient when they come together. It's not a surprise that Miro's online collaboration tool has quickly become the no 1 collaboration & visualisation tool since the beginning of the pandemic.
Vlad Zely, Head of Design at Miro, shares with us how Miro has evolved and thrived in a global shift to remote-first work. 
Vlad will discuss more in depth the future of work and how to design for it at Design Matters 21, which will take place in Copenhagen and online, on Sep 29–30, 2021. Get your ticket now!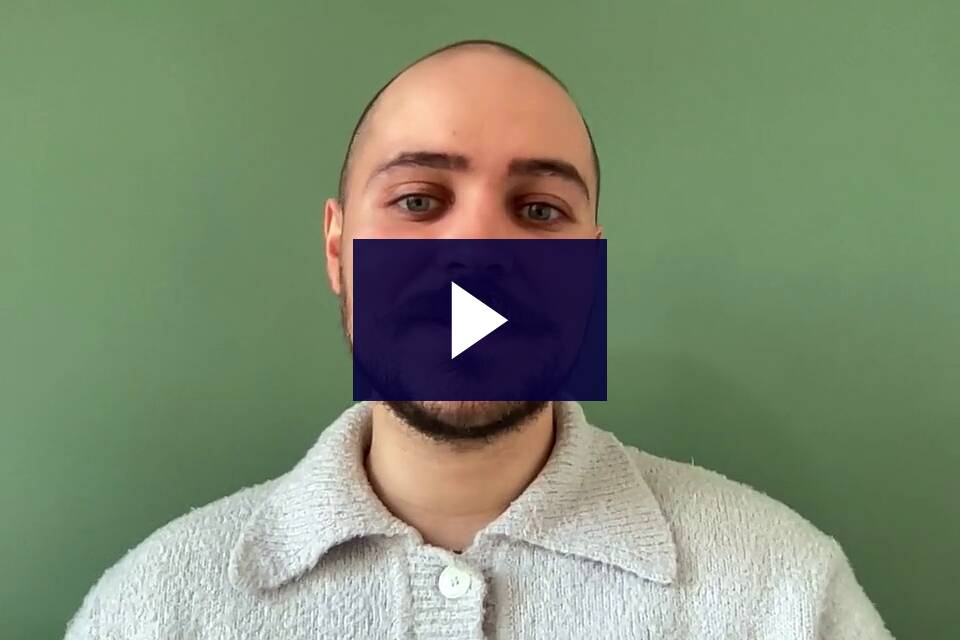 What do you find influences and affects employees' creativity in the workplace?
A friend of mine once said, "You can only play when you're safe" — this has become the basic principle of creative work for me. I deeply believe that leaders are responsible for creating a safe environment, or if you prefer a "playground", for the team; we should empower team mates to share, explore and co-create ideas and do it in an honest and supportive way. In short: the foundation for creativity is built on culture, trust, safety, honesty, and mutual respect.
Miro is used to visualise a wide variety of ideas and flows. Who are the most typical Miro users? And how do you design the product to fit into all of its different purposes?
It's all about team collaboration on a different scales — from small innovative startups planning their roadmaps and designing the first version of the product to well-established organisations with tens of thousands of employees aligning on the multi-year company strategy and vision. Miro is also used by educational and public institutions addressing social, economic, and environmental needs.
Miro's versatility is the beauty of the tool. The blank canvas Miro offers invites you to shape collaboration in the way youwant —  not the way someone else decided for you. We have hundreds of community templates in Miroverse, showcasing the power of the tool and its wide variety of use cases.
We at Miro place real people, their needs and stories at the center of what we do. So, our tool reflects the hundreds of customer and user interactions we have throughout each week — we could call this "radical empathy".
Have you noticed a difference in how people use the tool, since the start of the pandemic?
The biggest shift has happened with the profile of our audience and the scale. After the pandemic broke out, millions of businesses were forced to re-invent the way they operate and adapt really quickly to the new reality. We, at Miro, have been feeling ourselves in charge of enabling and empowering teams to foster collaboration no matter where they are.
So, has the company evolved too, alongside the tool and the shift to remote work?
We use Miro in our daily work ourselves, which gives us the opportunity to test the product ourselves. The fact that Miro is a go-to-tool for us as well as many other teams in the world has helped us grow. When I joined four years ago, Miro was a 50+ people organisation, and now it's targeting to reach more than 1000 people in 2021. We are facing all the challenges and problems of aligning a distributed organisation at scale during hyper-growth.
What features are being designed and built for Miro for a future release? Has the pandemic influenced the direction?
I can't share all the details, however, at the beginning of the pandemic we released the Attention management —  a set of facilitation features for meetings and workshops that allows meeting organisers and workshop facilitators to guide participants and ensure everyone is following and engaged. This feature is particularly relevant for those who need to facilitate large workshops with dozens of participants, since it helps direct the users' attention to the area of the board where collaboration is happening at a particular moment. Attention Management is really useful to help teams interact better and with ease in a free-form infinite space.
Moreover, we implemented Flexible Licensing Program (FLP) that serves to simplify product adoption at scale. Between the spring and summer of 2020, Miro saw an over 230% growth of weekly active users, and there's no signal of this momentum stopping any time soon. With the FLP, teams can scale usage as needed, instantaneously — allowing them to work continuously and uninterruptedly, no matter where they are.
We have also released more than 100+ UX improvements to support novice users within a product.
And lastly, you could join our design team to help us support millions of people across the globe to build better features. We just launched Miro.design, a platform you can learn a bit more about our team and check our open positions.
We know that Miro helps teams organise and visualise workflows. But how is work at Miro organised? How do you build on top of each other's ideas when working remotely?
One of the challenges is to design the environment in the right way — that is to design the space, both physically and digitally, to generate collaboration. What has become even more important after the transition to remote work is async practices. We at Miro have a private design channel, where we share our WIP, ask questions, and make proposals to each other as a broader design team.
We also have have sync practices that come in different sizes (eg. team-wide or individual). On what we call "stream level" (Core, Platform, Growth, Use cases, Enterprise) we have multiple jams and review sessions throughout the week to align within a smaller team and build things collaboratively.
Personally, as Head of Design, I'm creating the space to discuss and review things together by having a regular daily time for this in my calendar. At the beginning of this remote work situation, we realised that sometimes it's hard to schedule time for ongoing discussions. So, I decided to re-design my schedule in a way to have more time at the team's disposal — I believe a leader should be available for their team.
Discover all the design events and conferences by Design Matters! Seize the opportunity to learn from an amazing cast of international designers in a series of events - in January in Mexico City & Online, in June in Tokyo & Online, and in September in Copenhagen & Online.
Did you enjoy the article? Share it on